The Six Parishes of the Saxon Shore Benefice
"The United Benefice of Hunstanton St. Mary with Ringstead Parva St. Andrew,
Holme-next-the-Sea St. Mary the Virgin and Thornham All Saints,
with Brancaster St. Mary the Virgin, with Burnham Deepdale St. Mary
and Titchwell St. Mary, with Choseley",
which is the official name of this Benefice, is rather a mouthful and so the name
"The Saxon Shore Benefice"
was chosen for these churches on the north west Norfolk coast.

Our Rector
Contact details:
Rev. Susan Bowden-Pickstock
The Rectory,
Broad Lane,
Brancaster
PE31 8AU

Tel: 01485 211180
Email: rector@saxonshorebenefice.co.uk
The Revd Susan Bowden-Pickstock is the Rector of the Saxon Shore Benefice of six Churches here on the north Norfolk Coast.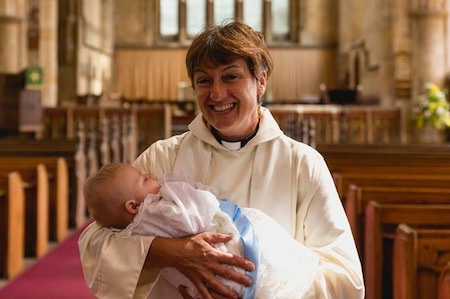 She is an ordained Pioneer Minister in the Anglican Church. This is a relatively new type of training which combines traditional theological training with an emphasis on relating to our current culture and helping church and community to meet. Susan grew up in rural villages in East Anglia, and has been a person of strong faith sinc small child:


'I remember a conversation under cherry blossom when I was about 5 when it all made
sense in my head that God was there, and I was loved, and that was that.'

Her previous working life includes ten years as a Registered General Nurse: journeying from Guys Hospital in London, to Papworth, Newmarket, Addenbrookes, and finishing as a GP Practice Nurse in Cambridge. She then worked for fifteen years within the BBC in local radio as a 'Faith and Ethics Producer.'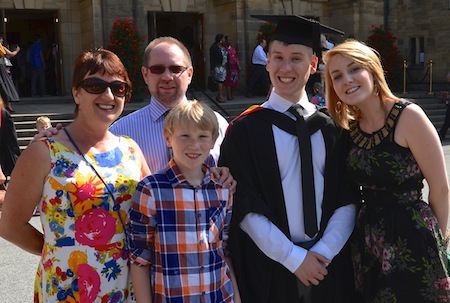 Susan is married to Philip and they have four children at various stages of secondary, university education and employment: careers are currently being formed as a chef, in psychology, in medicine, and in any and all water sports and computer games…. Family life has been the greatest joy, in all its wonder, muddle and chaos.



She has always taken Iranaeus seriously when he said 'The glory of God is a human being fully alive.' and cannot resist the challenge to explore a new dimension of living. She therefore also has RHS qualifications in general horticulture, as well as an honours degree in Literature and Religious Studies. Her childhood dream to be an author was fulfilled in writing a book on horticulture and spirituality called 'Quiet Gardens: the Roots of Faith?' and hopes one day to write more.

She has taken a few random opportunities in life including exercising racehorses at Newmarket,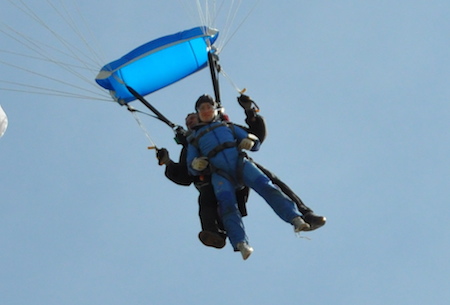 sailing on a tall ship out of Stockholm, spending time with monks in Rome, travelling with the family to Australia, Canada, Scandinavia and Italy and gaining (with a team of others) a Chelsea silver-gilt medal.

Susan enjoys almost anything but particularly, cooking and eating, gardening, hill climbing, horse-riding, cycling, swimming, reading, cinema, theatre, and photography.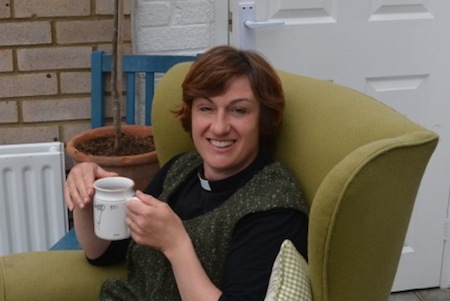 She would like to own a giraffe (but only on a plot of land big enough, of course!).







A recent message from our Rector
Today we find ourselves right at the end of the season of Epiphany, the season of journeying and of insight. It is interesting how a journey can bring us insight, I find I do my best thinking on a train, as if being in neither one place or another somehow frees my mind.

At this point in time I describe myself as being in limbo, I find myself neither completely here, having just signed off as Rector of the Saxon Shore Churches, and neither in the new place either. But I am in a place that many find themselves at different times, and indeed I am in very good company.

For thirty years Jesus had been in limbo, and then one day he got up, left the house, went to meet his cousin John in the wilderness and was baptised and then sent by the Spirit into the wilderness. When he returned to Nazareth he went to the synagogue, was given the reading for the day and realised it was God his Fathers instructions for his new journey:

'He has anointed me
to bring good news to the poor.
He has sent me to proclaim release to the captives
and recovery of sight to the blind,
to let the oppressed go free,
to proclaim the year of the Lord's favour.'
Interesting that Jesus went into the wilderness, the same experience that the Israelites had when they were freed from slavery in Egypt, in fact, we learn that not only did God want to take them into the wilderness, but God wanted to take them a circuitous route.

God did not lead them by way of the land of the Philistines, although that was nearer; for God thought, 'If the people face war, they may change their minds and return to Egypt.' So God led the people by the roundabout way of the wilderness towards the Red Sea.

When I went away on retreat in December it was with the purpose of both looking back and perhaps looking forward, and one of the main tools I used when I was there was the labyrinth. Most days, and often more than once at a time, I walked this labyrinth. I am familiar with labyrinths, they are not mazes, there are no dead ends, instead it is a convoluted path, it has a pattern, your aim is to reach the centre, but as you walk it you feel all the twists and turns and it is never obvious that you are about to reach the centre. And it is a great place to walk out one's own particular journey, I talked to God as I did it. (private grounds!)

God led the Israelites the roundabout way.

This next stage in your life, or here on the Saxon Shore, may feel to you like a roundabout way, like the path you were in has suddenly swerved, but it is all in God's way. Jesus experience of the wilderness would have been difficult and may well have felt obscure, surely this wasn't the point of why he had come? But gradually the path became clearer.

Let's walk this part of the labyrinth, a part that might feel like a state of limbo, but is in itself part of the path onward, and part of the purpose of God to bring greater reward.

The wise men at Epiphany had to turn home, I wonder what that felt like, having discovered the treasure? Let's be wise people, let's keep travelling, keep discovering the treasure still ahead.

Bless you
Susan.

Susan Bowden-Pickstock
Rector of the Saxon Shore Benefice
Ordained Pioneer Minister


| | |
| --- | --- |
| | |