The eight Parishes of the
Hunstanton and Saxon Shore Benefice
"The United Benefice of Hunstanton St. Edmund, Hunstanton St. Mary with Ringstead Parva St. Andrew, Holme-next-the-Sea St. Mary the Virgin and Thornham All Saints, with Brancaster St. Mary the Virgin, with Burnham Deepdale St. Mary, Ringstead St. Andrew
and Titchwell St. Mary, with Choseley"
Our churches seek to serve their local communities and
particularly those who are most vulnerable in this difficult time.

The COVID-19 pandemic led to the closure of many church buildings and a
loss of normal income received in weekly collections and at fundraising events.

Please support your local church by making a donation today towards their Parish Share
(which is the cost of their clergy and our services and support to parishes.)



For full details of church services, including those
being held virtually using Zoom, please check out the
Church Services page.

If you have any concerns at this difficult time about weddings or baptisms
please get in touch with us to discuss your options.

Revd. Rachael Dines - Team Rector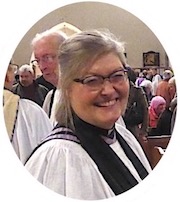 Contact details:
01485 535936
07763 211901
revd.rachael.dines@hotmail.com
Rest Day: Monday

More on the Team Rector's page



Revd. Kirsty Allan - Team Vicar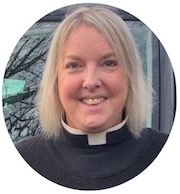 Contact details:
01485 211159
07773 716781
revkirsty@icloud.com
Rest Day: Monday

More on the Team Vicar's page



Revd. James Monro - Assistant Priest
Contact details:
01485 518342
alexander.monro@btinternet.com

More on the Assistant Priest's page