The Rector's page
Would you like to help us give?

As you read this I will be doing the last preparations for climbing Ben Nevis. Having climbed Snowden a number of times (the PYG track below) my younger son and I are taking on the next challenge. I have climbed Ben Nevis once about a decade ago in beautiful summer sun, Joel hasn't! In April we are expecting snow at the top and are therefore taking a guide, someone experienced with the mountain in all weathers, as mountains must be respected. It will be hard!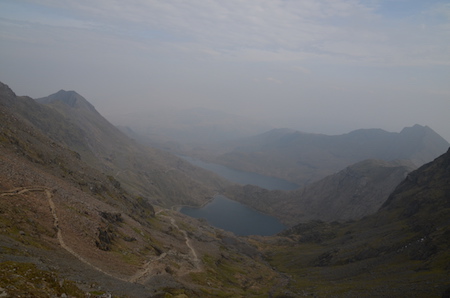 We're raising money for a Norfolk based charity called The Matthew Project. They have been around since the late 1800's and help people in Norfolk and Suffolk who are addicted to alcohol or drugs, or both. It can be easy for those of us who have never been exposed to the temptation to keep drinking, or to take drugs, to judge those who have. But perhaps we have not found ourselves in the sort of depths from which the only way out appears to be to lose oneself in a world brought on by substances.

During Lent in the Deanery services we looked at some of the Psalms, in particular the songs of despair where the author found himself in desperate circumstances. they are penned ' out of the depths' and from the depths they seek God.

I am always conscious as we celebrate Easter, that it is so different from the other great Christian festival. Christmas is so positive and lovely. Easter is hard and unpleasant. It has nasty bits, extremely unpalatable bits, no-one wants to hear about Easter, or at least not until Easter Sunday when we get the good news.

But it is absolutely crucial that we visit Easter, because Easter is where we can go when we can't go anywhere else. Easter is where we can go when our hearts are appalled and terrified, when it seems like the stream of life has dried up for us, when we might face something seemingly impossible or too big for us. Because at Easter Jesus went to the depths for us, to loose the power of the depths and to conquer evil once for all.

One of the new arms of the Matthew Project is to help ex-soldiers. Many of these return to normal life after tours of duty in which they have witnessed really appalling things. The stress that this engenders is often only relieved by the escape that alcohol or drugs offer. But further up this road there are then few avenues of help. Those organisations that can help with addiction, aren't able to help the mental health problems of serious trauma, and those that can deal with the trauma do not offer help until the person is clean or dry.

The Matthew Project 'Beyond the Wire' does both. For these people and all who find themselves caught in a trap of addiction I am willing to do some hard work... You will get the journal of the climb!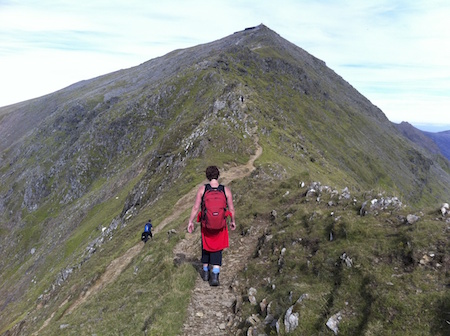 If you would like to sponsor us we have a Just Giving Page at www.justgiving.com/joel-b-p or you can drop a donation off at the Rectory in Brancaster.







Revd. Susan Bowden-Pickstock
Rector of the Saxon Shore Benefice





| | |
| --- | --- |
| | |