St. Andrew's, Ringstead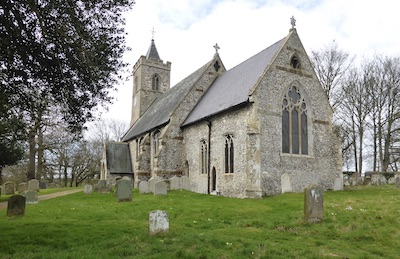 Postal address
St. Andrew's Church
High Street
Ringstead
Norfolk
PE36 6JU
Churchwarden
Mr John Crofts johnpcrofts@gmail.com 01485 525142


Over the centuries, Ringstead has been blessed with three church buildings:

St. Andrew's Church at Ringstead Parva, also known as Ringstead Barratt, a coastal village depopulated in the 13th century by plague. The remains of that church can still be seen from the A149 on a hillside just outside Hunstanton;

St. Peter's Church, Ringstead Magna, which was demolished, apart from its 12th century round tower, sometime after being decommissioned in1771;

Finally, the current building, St. Andrew's Church, Ringstead, much of which dates back to the early 14th century. The building was refurbished in the 18th century, using materials from the demolished St. Peter's Church and enlarged in 1864 with the construction of the North Aisle, Vestry, Porch and partial reconstruction of the tower.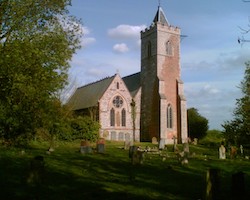 In this day and age, a small, but active, congregation worship together every Sunday and Thursday, as well as on special Feast Days and Celebrations including an outdoor service on St. Peter's Day in front of the original Round Tower. The whole village turns out in June to help raise funds for the Church on Ringstead Garden Sunday and the "Friends of St. Andrew's" work hard to finance the maintenance of the church building and to keep its equipment up to date and in working order.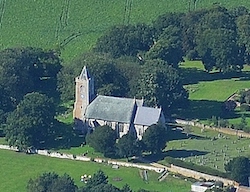 An aerial view of St. Andew's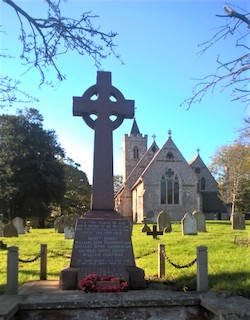 The war memorial at St. Andrew's, Ringstead